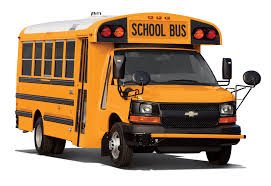 You probably have heard me refer to the analogy of the bus in Jim Collins' book, Good to Great. He compares a business to a bus and talks about making sure that you have the right people on the bus, the wrong people off the buss, and that those people who are on the bus are in the right seats. Of course, the 'bus' here is an analogy for your business.  Skilled hiring is an essential element for creating a successful appraisal business.
First, you need to make sure you have the right people on the bus. Perhaps there is someone currently working for you that you need to fire. Or maybe you are still a one-person-show and it is time to start the hiring process. Perhaps you already have a few employees, but you feel it is time to expand your team and bring on another individual.
However, it is not enough to hire the right individuals. Those individuals also need to be in the right seats or roles. Someone with poor people skills is not ideally suited for customer service, but they may be great for data entry. Not everyone can or wants to do Tier III work. Maybe someone currently working for you does not need to be fired, they just need to be moved to a role that is better for them.
Your team helps make you and your business prosperous. Make sure you have the right people in the right seats on your appraisal bus so that you can develop a thriving business.
For more information on this subject, please download and listen to The Appraiser Coach Podcast Episode: 94 The People on the Appraiser Bus